Shenzhen / Aachen 15.03.2016. Geniatech released a new version of the EyeTV Netstream Android Application (Version 2.1.0), which fixes stability and compatibility issue`s running on Android 6.0 and adding support for several mobile devices / devices platforms, such as:
Huawei Honor 5x/6 Series, Samsung Galaxy 6/7 Series, Samsung Galaxy Tab A / B / S2, Google Nexus 5X, Nexus 6P, Google Nexus 7 (Asus).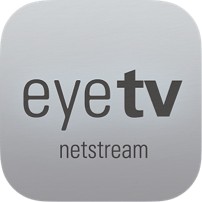 EyeTV Netstream Version 2.1.0
Turn your Android device into a wireless television! Use this app with an Geniatech EyeTV Netstream network tuner for satellite or cable TV to receive live TV anywhere in your home.