Watch, record, edit, and enjoy TV on a Mac with EyeTV U6. Superbly engineered and versatile, EyeTV U6 delivers free-to-view digital television to your Mac via aerial ATSC/ Clear QAM.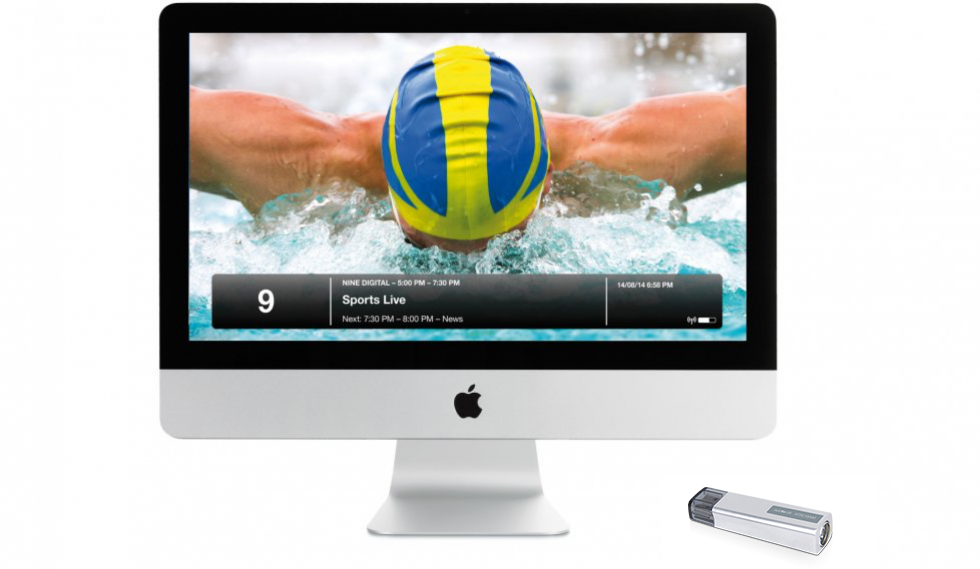 Despite its small size, EyeTV U6 contains a full-size and built-in coaxial plug to connect an aerial. Simply connect EyeTV U6 to your TV aerial to receive the great variety of free-to-view TV programs that are broadcast over-the-air.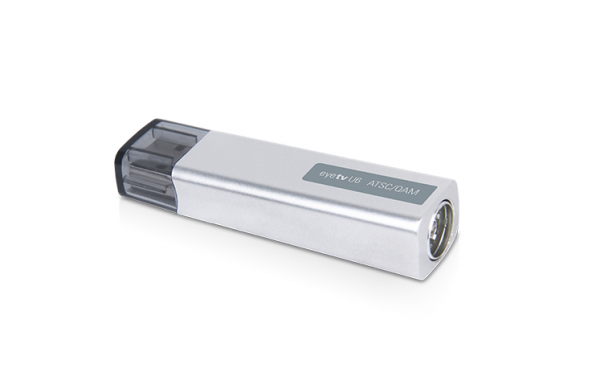 Superb Quality Television
EyeTV U6 records digital HD TV in one quality setting, lossless. The digital stream is recorded unaltered for full quality digital content as encoded by the broadcaster. EyeTV U6 also supports Dolby® Digital sound.
The included EyeTV 3 Software by Geniatech will turn your Mac into the coolest TV and DVR in the house. This award-winning software enables you to:
Watch, pause, and rewind live TV on your Mac
Set up schedules to record your favorite TV programs
Edit out unwanted content
Share recordings with other Macs on the same network
EyeTV 3 software offers special features for Mac users, including Smart Series Guides, Smart Playlists, automatic exports to iTunes, and support for the EyeTV for iPhone app.
With EyeTV Version 3.6.9  in combination with the EyeTV U6 you can now receive digital ATSC/ Clear QAM television using an aerial. With the television app for Mac OSX, you are ready to receive MPEG-4-based ATSC/ Clear QAM programs (USA & Canada).
System Requirements
Mac: OS X 10.6.8 or later
Internet connection required to download EyeTV 3.
Important Note
Encrypted programs are not supported.
The availability and amount of program information varies depending on the channel.
Digital terrestrial television is also known as ATSC/ Clear QAM. ATSC/ Clear QAM reception can vary by location, and a rooftop aerial may be required in areas with a weak or obstructed ATSC/ Clear QAM signal.
Technical Specifications
Standard: ATSC/ Clear QAM
75 Ohm Digital TV Antenna input
Receive Frequency: TV54~862 MHz
ATSC compliant 8-VSB
Open Cable, ANSI/SCTE DVS-031, ITU-T J.83 Annex B
DOCSIS compliant 64/256 QAM
Dimensions: 78 × 29 x 15 mm
Weight: 16g
ATSC/ Clear QAM
*With the EyeTV U6, you can receive ATSC/ Clear QAM. EyeTV U6 receives MPEG-4-based ATSC/ Clear QAM programs broadcast on an international basis, including in USA and Canada.
EyeTV U6 (USB-TV Tuner)
RF Adapter
USB cable
Software download guide (EyeTV 3)